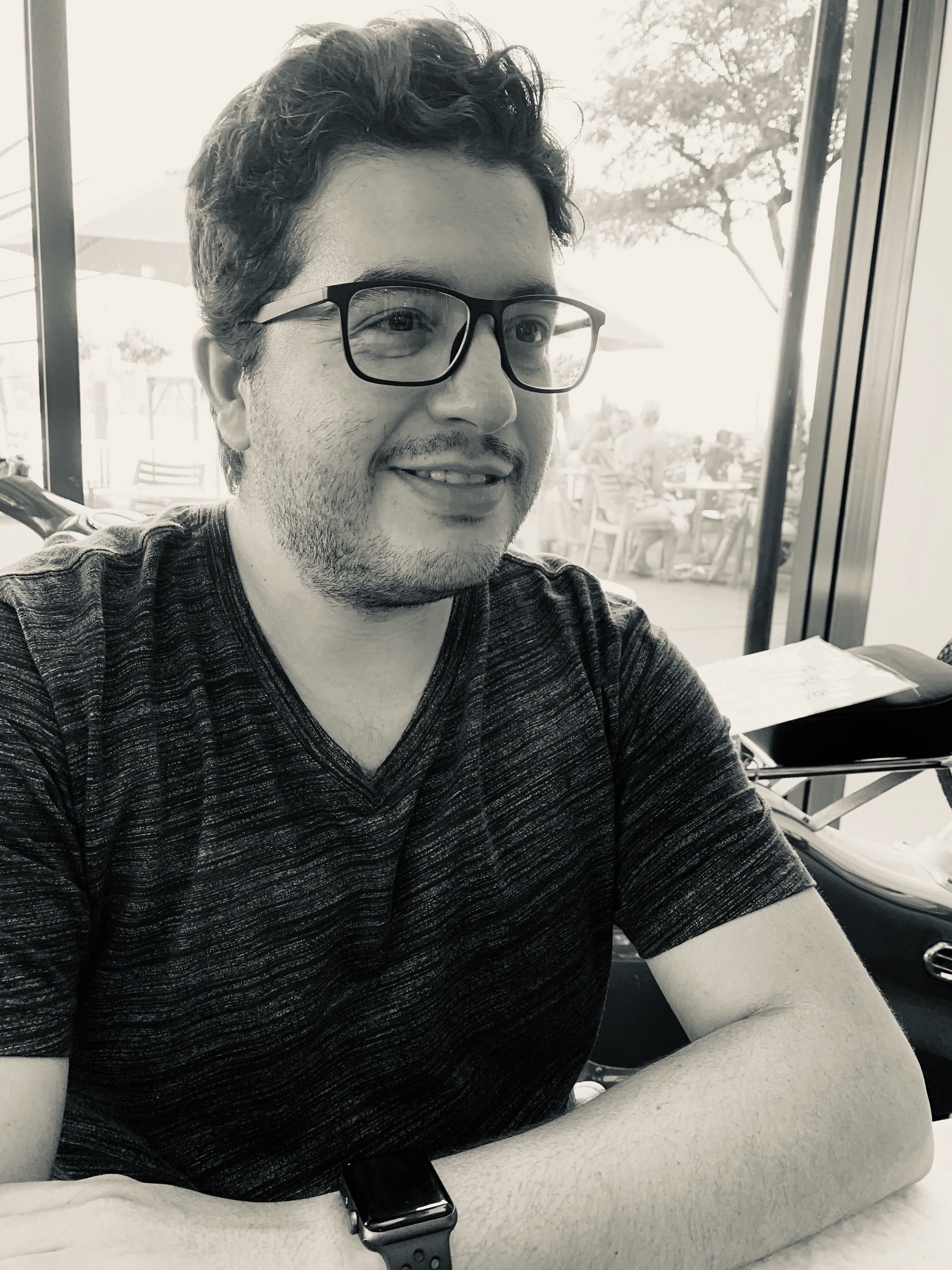 Hey, thanks for checking my website! My name is Jorge Feres. I am a Freelance Motion Designer based in Vancouver, Canada.
I started my journey back in 2007 after graduating in Industrial Design, in São Paulo, Brazil.​​​ My first job was creating lots and lots of animated digital ads, after outdoors being banned out of streets in São Paulo, there was demand for content inside stores.
For more than one year, animated ads and interactive displays were created. And so the opportunity to grow appeared and I went to study Digital Design in Vancouver Film School. 
Back in Brazil - 2010 - I co-founded a small studio of three.
Renan Torres, Rodrigo da Costa and me. We were specialized in different areas such as Visual Effects, Character Animation and Motion Design. We worked together for a few years and it was such an amazing experience being able to collaborate with so many different artists around the globe. We decided to follow other paths and so I started to freelance again.
A few years later, I found my self living in Vancouver again. There, I had the privilege of working with the Relish and Wasabi team who were developing a series of interactive books for children called Weirdwood Manor. Nowadays I have been freelancing and my latest work were Game and App Trailers for clients such as Nike, Square Enix Final Fantasy, Netmarble, and N3twork.
riso [laf-ter] (noun)
Sometimes seen as contagious; positive interactions with others; inward feeling of joy and happiness; Portuguese translation for the word laughter.
clients
A few leading brands and clients I have worked and created engaging content.